Pre-Order Bundle: Alternative City Guide Issues One & Two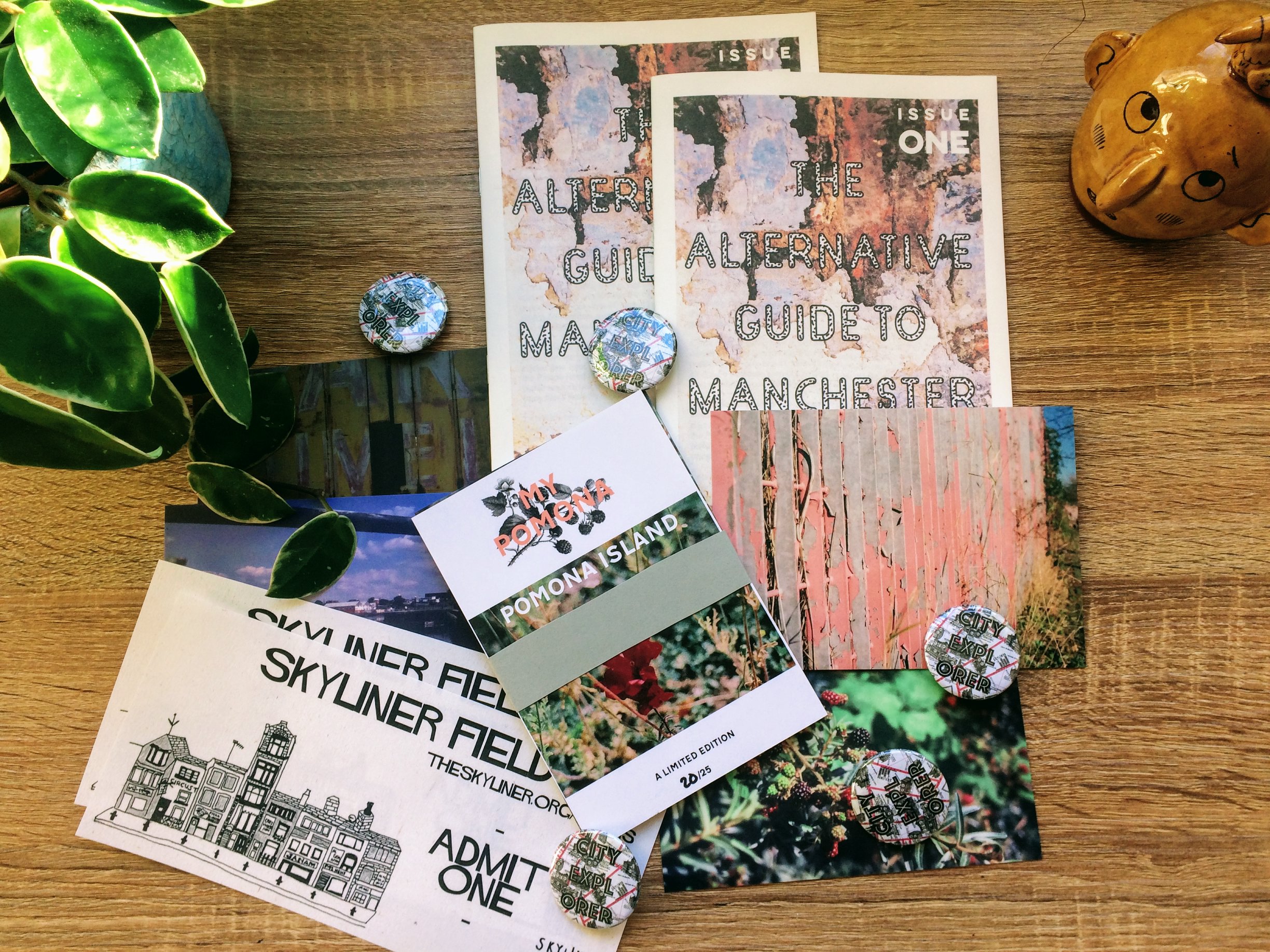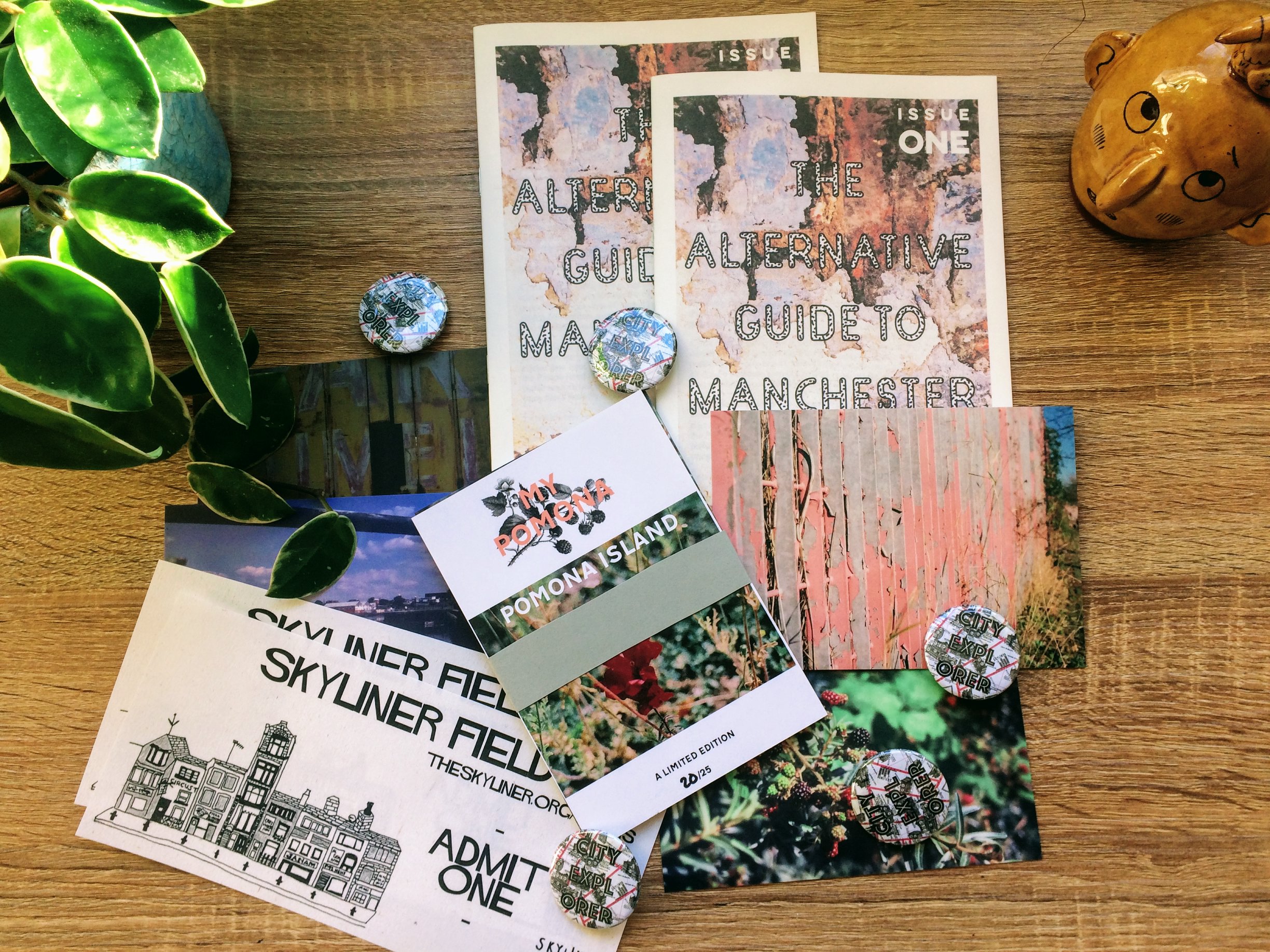 sold out
Pre-Order Bundle: Alternative City Guide Issues One & Two
Pre-order both issues of our alternative city guide and receive a free tour gift voucher redeemable on any tour (no expiry), as well as a City Explorer pin badge and a limited edition Pomona postcard pack worth £6. Postcard packs are very limited edition and when stocks run out you will instead receive two tour gift vouchers.
An alternative guide to Manchester.
No bars. No venues. Just places to sit. Things to see. Facts you'll want to share with others.
These guides are aimed at those who like to explore, take photos, learn a little, and for visitors who want to see places not on the tourist trail. They is about the real city and some of that might be dirty; it might sound disparaging in parts; it might make you wonder what the hell kind of awful person would write a guide to the 'dirtiest bits of the canals', but be assured this is all because I love the city and encourage you to explore beyond the shopping districts and bars - maybe then some of those areas will improve, in time. Maybe not. But along the way you'll see things that might interest you - an old gas lamp post, an old fire alarm bell, a plug socket on a bridge. If, that is, you find weird useless crap interesting.
Postcard Pack
A limited edition set of beautiful, premium quality paper, matte postcard images of Pomona; from the scrapyard gates, and wild flowers amongst the railway arches, through to shattered, colourful tiles found in the earth from landfill. This pack contains a series of 10 images which capture the feeling of this liminal place; an industrial wasteland on the borders of Manchester, Salford, and Trafford.
Only 25 sets have been made, each pack is numbered.